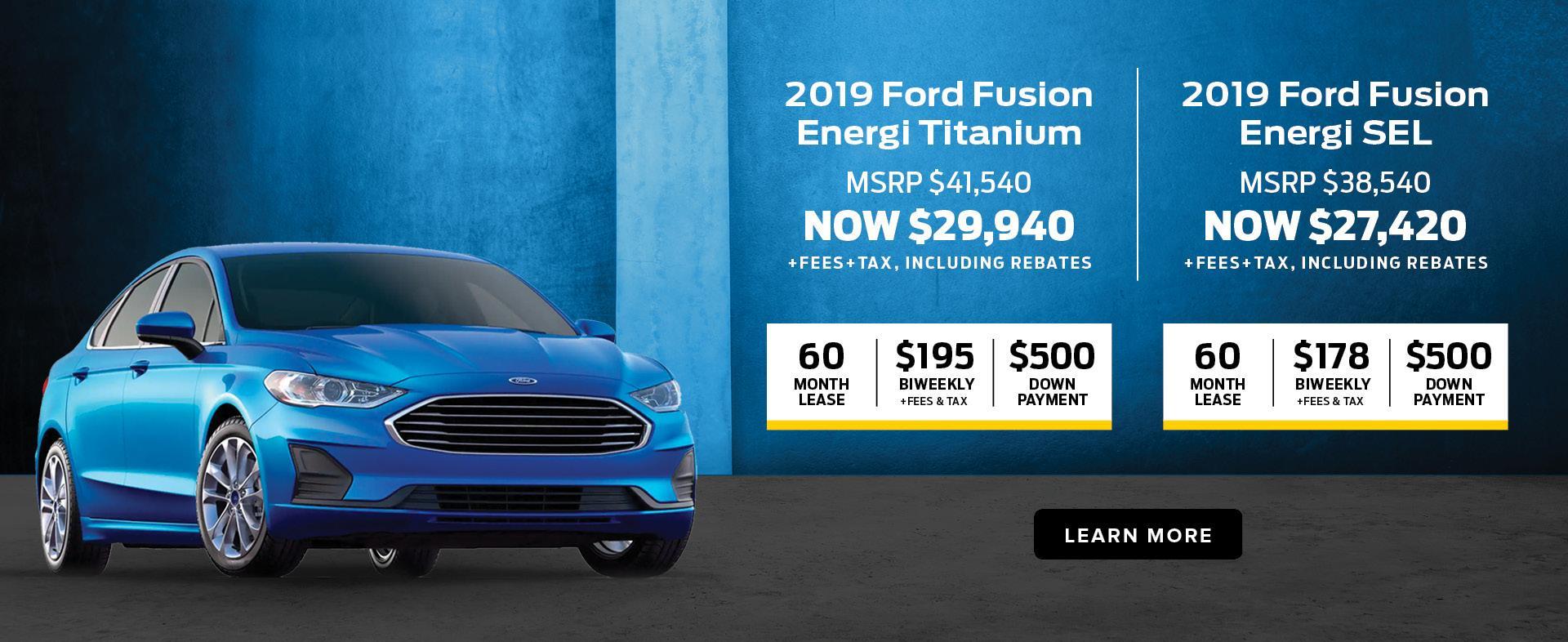 Ford Fusion Energi Special
The Ford Fusion Energi is a plug-in hybrid sedan that combines style, technology and practicality. The combination of an electric motor and gasoline engine translates to an incredible 2.3L/100KM fuel efficiency rating and almost 1000KM of range.
Interested in how a plug-in hybrid can fit into your lifestyle? Come in today and take one for a 24 hour test drive.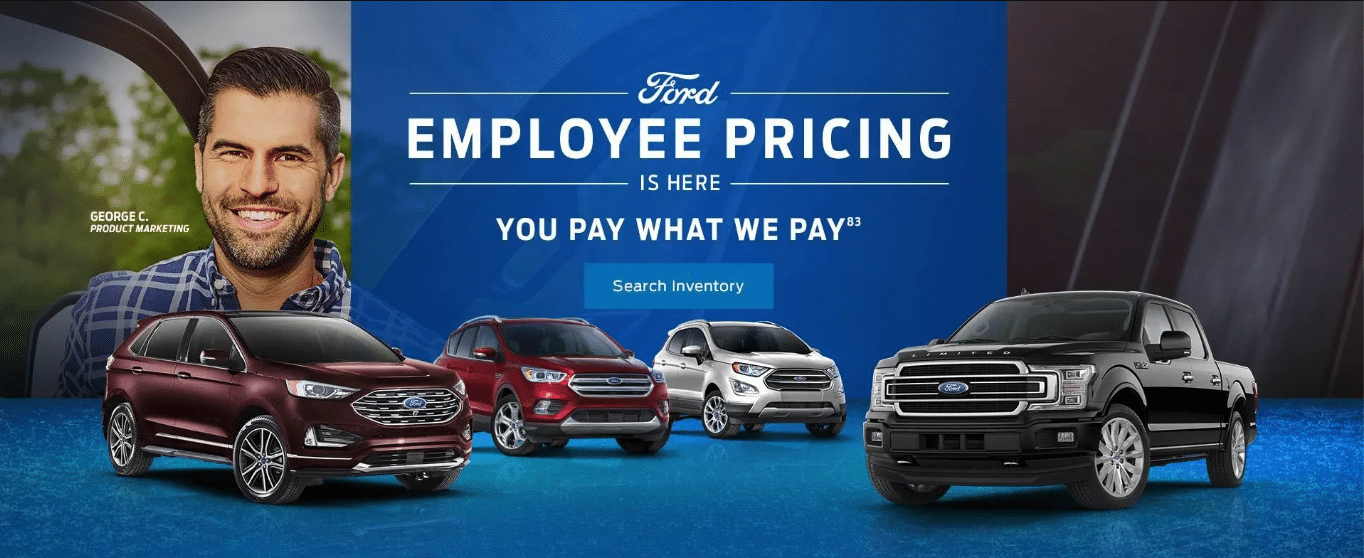 Ford Employee Pricing
Got your eye on a new Ford? Now's the perfect time to get bending the wheel, because Ford Employee Pricing is back.
That means you pay what a Ford employee pays for a Ford SUV, F-150, Ranger or Mustang.
But it's only here for the summer. So, call us today to find out more about Employee Pricing.